Not sure about you, but I am on the lookout for great gift ideas!! Last week I shared some of my favorite gifts for girls.
So today I thought I would talk about some gift ideas for boys. My boy is 8 and loves to read, play sports, collect things, and build things.
Read
Luke loves to read! He has read the whole Wimpy Kid series, including the newest one... The Getaway.
Diary of a Wimpy Kid
He also loves the "Who Is/Was?" series. They are a really cool set of books that teach all kinds of fun facts about people & places in history.
Who Is Books
Play
He loves "guys". He doesn't play with them quite as much as he used to, but some new guys are always fun to play with on Christmas morning!
Justice League Action Figures
Last year, he and his friends were obsessed with the Rubik's cube.
They loved trying to figure them out and had a teacher that could solve it in no time! He was their hero last year!
I got one of these Rube Goldberg sets for my nephew last year and it was really cool. They have a few different sets at Target.... all different inventions out of random objects.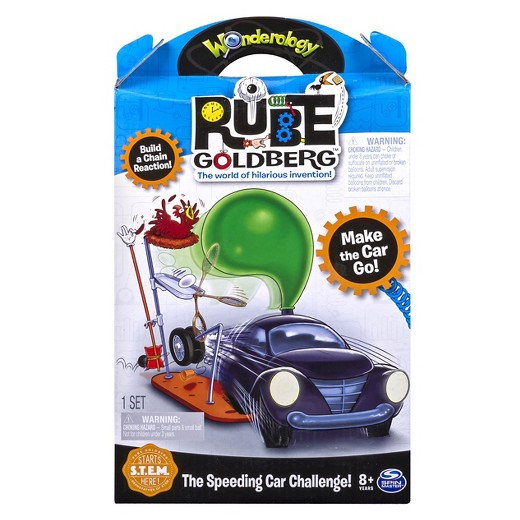 K'Nex Set
And you can't have Christmas morning without a fun new Lego set to build!
Ninjango Lego
Room
Last year my kiddos each got bean bag chairs and they were a hit! They love hanging out on them to read.
Bean Bag Chair
And you can't beat a cozy throw to go with your bean bag chair!
Fuzzy Blanket
If you have a boy that is into gaming... this gaming chair is a fun gift and under $20!
Video Rocker
Wear
He has outgrown his bathrobe, so it's time for a new one. With the new Star Wars movie coming in December... this is probably a good pick!
Star Wars Robe
I think I got PJs for Christmas every year, so I have continued that tradition too. Love these dinos!
Dino PJs
Last year my mom got him a subscription to Sports Illustrated Kids and he loves it! A great gift idea!
Sports Illustrated Kids
Do you guys have any great gift ideas for boys??? Please share them with us in the comments.
And if you need a gift idea for the hostess this holiday season, we shared a few ideas for those too!
Hostess Gift Ideas
See you tomorrow for What's Up Wednesday! There's always room for one more at our family table.
xoxo
Genevieve
ps...this post contains affiliate links...thanks for supporting my blog 😊