Hi friends! I am linking up with
Erika
&
Ashley
for Tuesday Talk. A monthly link up where we can talk about any and everything!
This month I want to talk about something fun! I have seen the cutest looks at Target for Summer parties.. think Memorial Day & 4th of July... and thought I would share some of my favorites with you.
In January we talked about the crazy snowstorm we had here...
Snowvember
!
In February we chatted about having
kids pack themselves for trips
!
In March we talked about
eating more plant based meals
.
And last month I talked about my little girl getting ready for
Middle school
.
Let's start with a few of my favorites for girls. I love this simple striped dress... easy, cool and perfect for 4th of July parties!
Simple Striped Dress
Now this romper is just adorable. A little dressier look and perfect for Summer parties.
Striped Romper
This romper screams 4th of July parade! Sparklers and all!
Stars Romper
If you have a little girl that is into the sequin flip craze, this one has a star that flips to USA. And the side ties are adorable too!
Flip Sequin Tank
These next two tanks are just cool and simple. Pair them with denim or white shorts and your all set!
Flag Tank
Striped Tank
I love these red shorts... and not just for the awesome color, but they are a bit more of a mid length. Not sure about you, but I feel like girls shorts get shorter and tinier every year! For a non patriotic look, they also come in a pretty lilac color too.
Red Denim
This a a great basic too. It looks kind of like a washed denim and has shorts built in underneath...which is always a good idea.
Navy Scooter
Your sweet girls can finish off their patriotic look with these fun polka dot flip flops for less than 5 dollars!
Polka Dot Flip Flops
Now onto the boys, which for me can be a bit tricky, as my little guy just wants to wear "sports clothes" everyday. I love this tee. It's simple and it can be worn for Team USA... that's sports😉
USA Tee
Captain America is always a great patriotic look in my book! And what boy doesn't aspire to be a superhero!?!
Captain America Tee
This year Target has begun to offer some two packs of basic items, think tees, tanks, shorts. They have this set which I think is a great choice for a Summer basic!
2 pack Basic Shorts
I saw this cool sports top and thought Luke would love it. It's sporty and he can show off his muscles.
Eagle Tank
Perfect with the tank are these active shorts. The patriotic look for the sports minded boy.
Blue Active Shorts
And if you need a dressier patriotic option this classic navy polo and these red shorts are the answer!
Navy Polo
Red Shorts
Throw on these navy flip flops and your guy is ready to party!
Navy Flip Flops
It can't all be about the kids... I found a few fun options for Mamas too! I love this red striped tank....and it's under $10!!!
Red Striped Tank
This tank is adorable too. It's a cool linen blend and has the cutest tie shoulder detail.
Linen Tie Tank
I am a big fan of simple dresses in the Summer. They are cool, easy and you can look pulled together while being comfortable. This blue striped one looks like it belongs at a Summer BBQ.
Striped Dress
And I don't know what it is about this dress, but I think it's a great option for Summer. And I found some adorable red accessories to go with it too!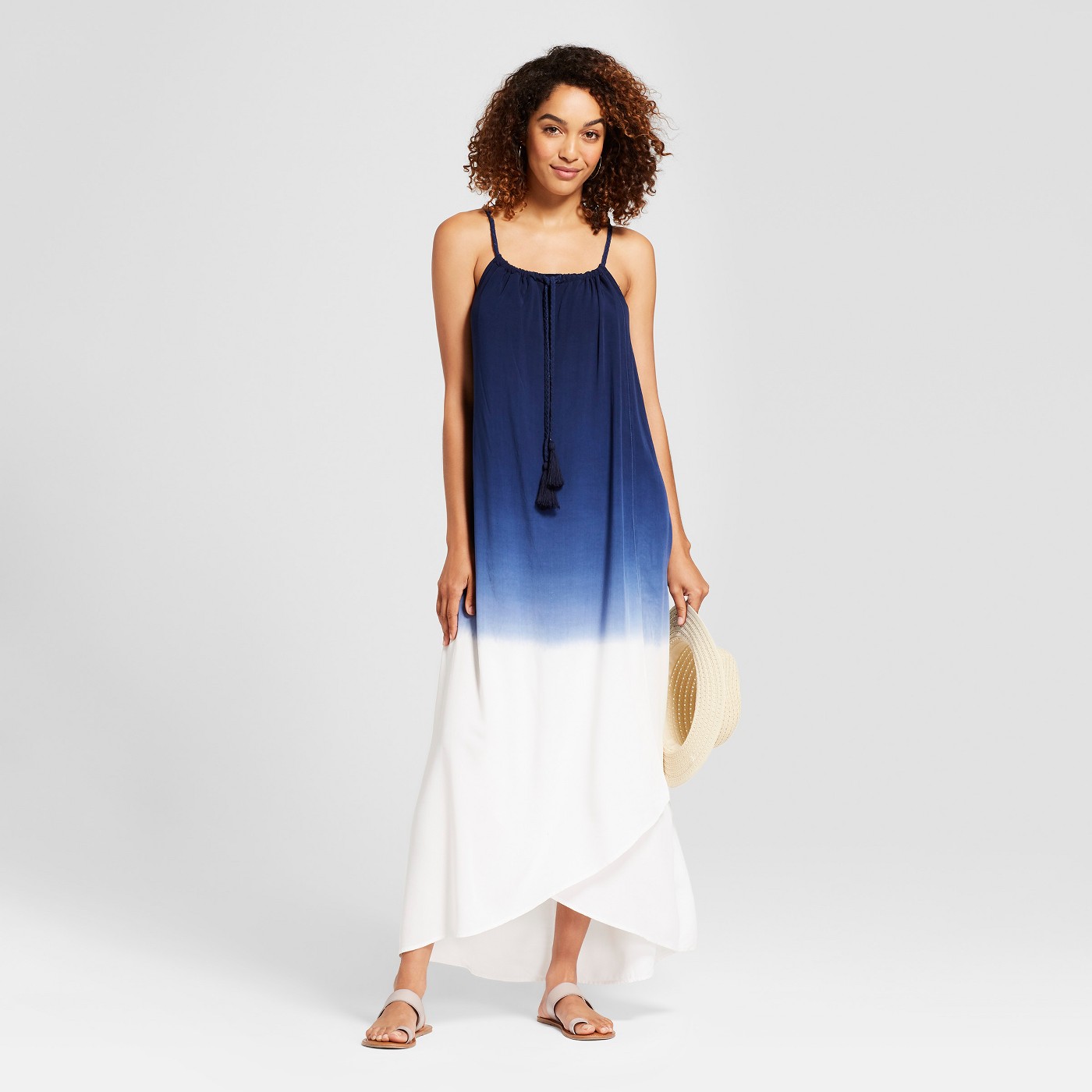 Maxi Dress
These sandals!!!!! So darn cute!! Perfect for patriotic looks and I think they would be so fun if you were wearing black... a fun pop of red!
Red Sandals
These tassel hoops are too cute. I see tassel statement earrings all over, but not usually in a hoop.....love these!
Red Tassel Hoops
Now bring on the BBQs, Smores, firecrackers, sparklers and all those fun Summer traditions!!
Have the best day!
See you tomorrow...there's always room for one more at our family table.
xoxo
Genevieve