I found myself wandering around Target this week and saw some super cute new things for Fall. I have not been in that section of the store for a bit, so I had some fun trying on a few pieces and thought I would share my favorites with you! Please note, I am not a fashion blogger, nor have I perfected a mirror selfie😉
I am always looking for a cute transitional jacket. I hate having a bulky coat on most times, so I always resort to my olive military jacket that I love. I saw
this anorak
and oh my gosh it was so cute on! It comes in four colors, but this slate grey color had my heart.
The mirror was really dirty...
Anorak
It's longer in length, which is great for leggings and cooler weather.


My name is Gen and I love anything striped, especially black and white. This
striped pullover
is cute and cozy. I would say a Fall essential in my book!
Striped Pullover
Second to stripes is probably any sort of grey cardigan. Not sure what it is, but I love a good grey cardigan and probably have more than I need. But
this one
,
this one
has pockets friends! SOLD! And if you are not quite as into grey cardigans as I am, it also comes in black and light pink....also with pockets.😉 Side note, I should have grabbed something better to wear underneath instead of my cami...oh well!
Grey Cardigan
This
sweatshirt
says "Hey Saturday morning!". Cozy, comfy and again...pockets! It's also a tunic length, so great with leggings!
Hoodie Tunic
I did not see
this one
in my store, but rather came across it online. I love the style and well, olive is my new favorite neutral!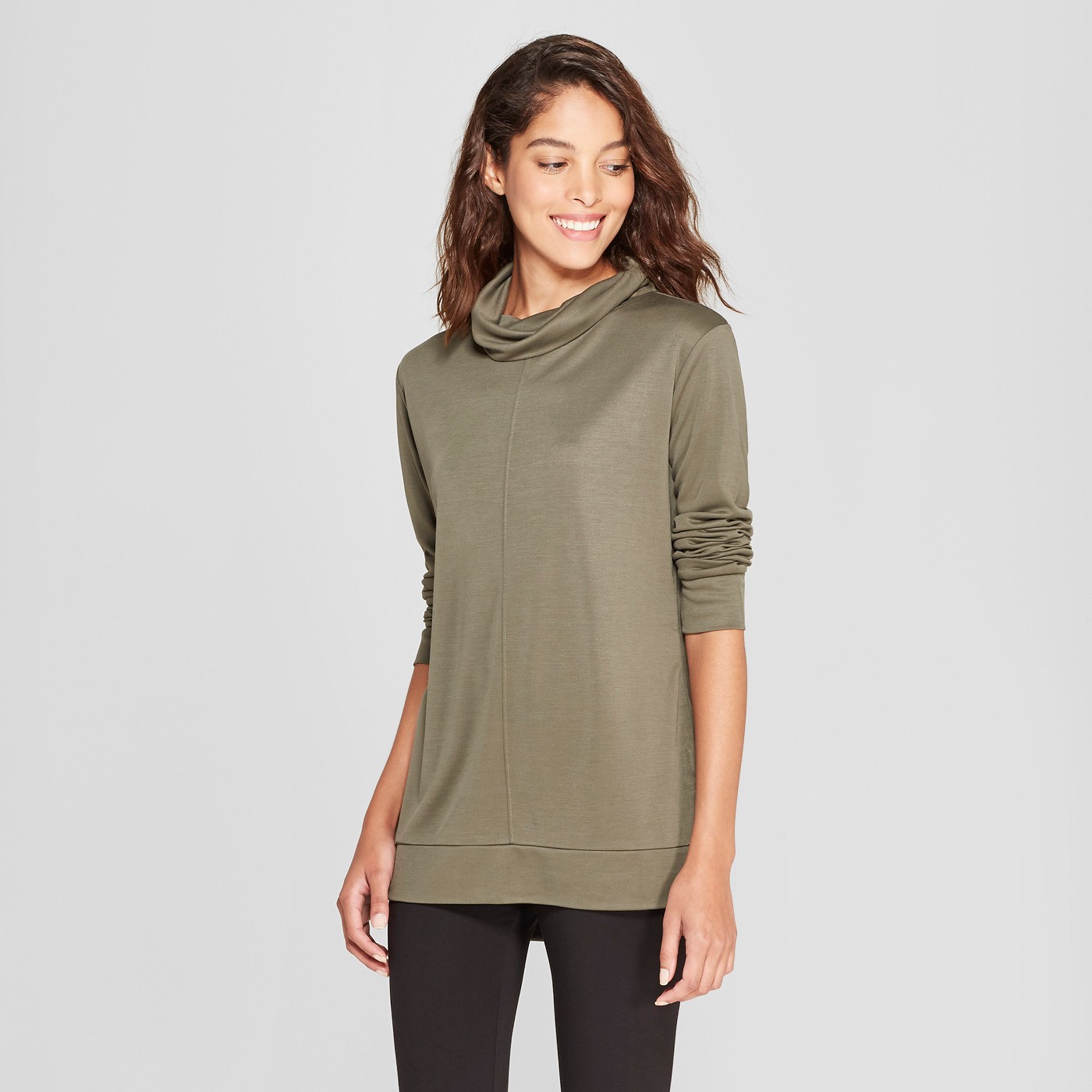 This is just a
great basic
to throw on to run errands. Comes in 5 colors and you could dress it up too. And if it's warmer out, there is cute option to roll up the sleeves too!
Utility Top
I saw
this one
hanging on the rack and was like...hmm...should I try it on? So glad I did. It's so cute one. It's a sweatshirt in front, with blue & white oxford striped sleeves. The details are so fun...the back is longer, also oxford and buttons all the way down. A cute,
casual top
that's just a little more😉
Woven Two In One Sweatshirt
Also, Target has a BOGO 50% off on booties through Saturday, so I feel compelled to reshare with you some of my favorite styles. Target's shoe game is pretty amazing for Fall. They have so many cute styles of booties in the $30 range!
I love, love, love this pair. I tried them on in store and they are adorable. With white denim, distressed denim or a dress.... cute, cute, cute!
I love the detail on this
braided bootie
and they also come in a great light taupe color. I just think the detail makes them a little more fun!
These are simple and you probably need them in this
cognac color
and the
black
! So basic to wear all Fall long and they would be adorable with a dress now.
If you are looking for a higher heel,
this option
is perfect. The hardest part will be deciding what color to get.. taupe, black or the super cute olive?!?! Friends, the olive color is really great!
This
peep toe style
is a dupe for a much more expensive designer style. I am always unsure how I feel about the peep toe, but at this price it's worth giving them a shot!
Peep Toe Bootie
Ok that's it for my fashion finds this week!!!
I hope you guys have a great weekend! See you next week.... I am gearing up to share some Halloween fun!
Hope to see you, there is always room for one more at our family table.
xoxo
Genevieve