Hey friends! Gosh this week just flew by... and I cannot believe we are less than a month until Thanksgiving! But first let's finish up October enjoying all things pumpkin 😉
As always, I am linking with some of my favorite bloggers,
Erika
,
Narci
&
Andrea
to share some of my favorites from this week! So grab your coffee, get cozy and check out a few of my favorite things from the week.
one
Ok first up this week I have to brag on my Ella for a second. If you follow along here, then you know she is her first year at middle school. It's a pretty big adjustment and I am just so proud of how she has made the transition.
She learned a big lesson in that it is ok to ask for help and she is now seeing the rewards from it. School always came pretty easily to her, so when she had a few challenges in a subject area this year I encouraged her to ask her teacher for help. She did (a little reluctantly) and now she feels much better with that subject. Still not her favorite, but proud of her for how she handled it! It's not always easy asking for help... I still struggle sometimes!
Also I have been coaching the Girls on the Run program at the middle school this year. The past 8 weeks we have been training and building up our running time. This week we held our practice 5k and I was so proud of all the girls for running 3.1 miles! I loved being able to do it with Ella.
We have one more week and then the big 5k race with all the local schools!
two
Our neighborhood, especially in the Fall is a favorite of mine. Some of the prettiest trees make for a beautiful walk!
three
Another random favorite this week was this
Thankful wine bag
. I saw it at Target and thought it was perfect for giving a bottle of wine to the Thanksgiving hostess!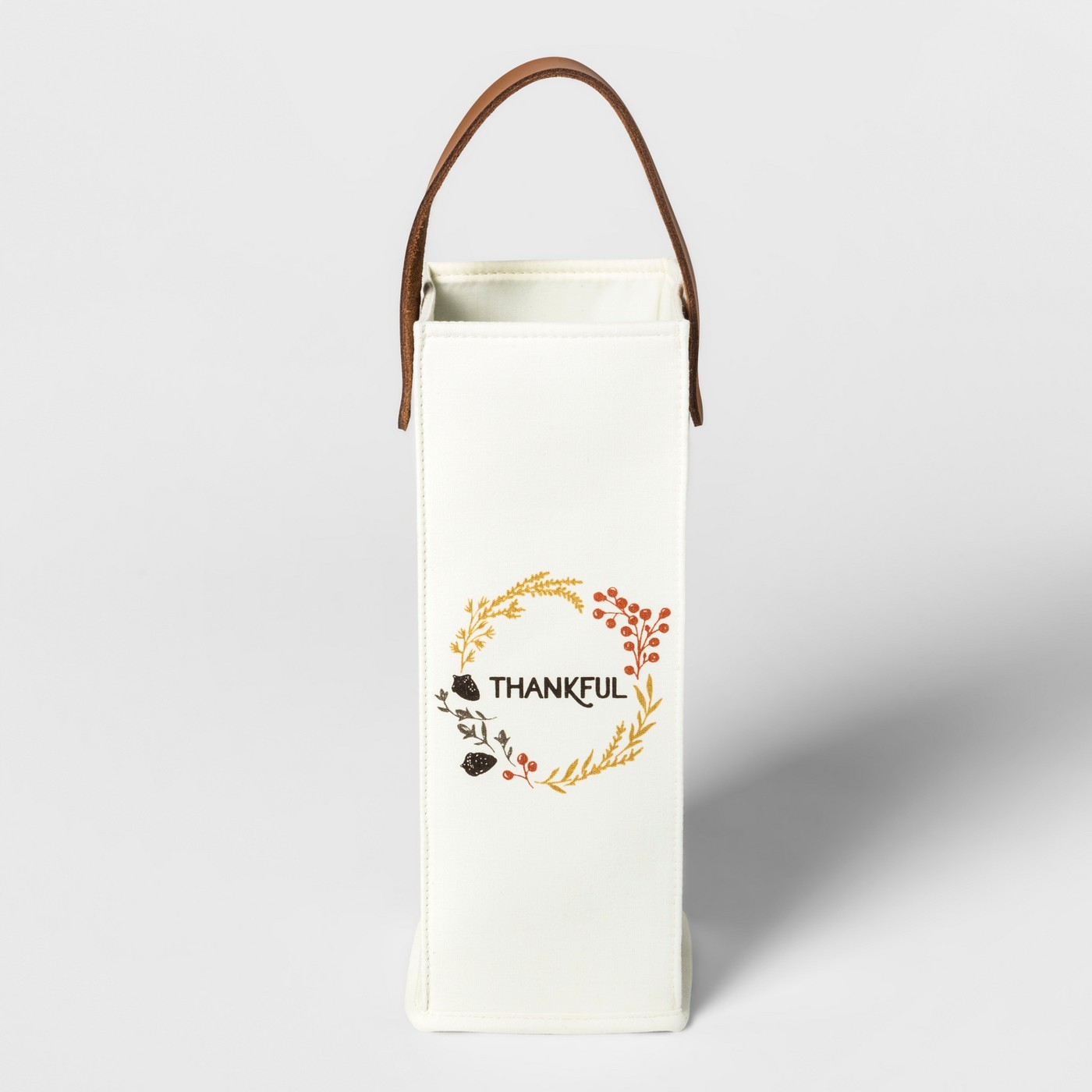 Thankful Wine Bag
four
This week I shared a few fun food posts. On Monday I shared some of my favorite
Halloween food ideas
! My personal favorite is probably the Frankenstein salad!
And on Wednesday I shared a few of my
favorite Fall recipes
. Check them out for some dinner inspiration and for a little something sweet too!
Favorite Fall Recipes
So unfortunately this weekend's weather looks wet and cold! But we still have to get our pumpkins!! Trying to find a local indoor spot to get them and stay warm!!
Have the best weekend friends.
See you Monday, there is always room for one more at our family table.
xoxo
Genevieve