Ok friends...I guess it is officially "crunch time"! We are one week out until Christmas Eve and I'm not sure about you, but we have all the things happening this week!!
We have holiday parties, cookie parties, dance, basketball, neighborhood parties, a gift giving event, my birthday, and... I start a new job.....today!
I am so excited for all of it, but I feel like I am going to blink and the week will be gone. So for today I thought I would share a few things to help in case you have a busy week too.
First up I am going to share this fun gift idea. A friend shared these at Luke's basketball tournament this weekend and I thought it was a great gift idea. These are
custom socks
you can order with your child's number on them. Luke is going to love them! At under $10 and 2 day shipping (with Prime) you can give these to your favorite athletes for Christmas!
And here are the top selling gifts from my gift guides this year, in case you still need some ideas!
I saw this
Fluffy Slime Kit
and I know Ella will just love it. It has pretty colors and mix-ins and well I will take one for the team and be ordering one for her. #mayregretitlater
This
Friendship Bracelet Kit
is something I think Ella would have fun with. It has amazing reviews, so I am hoping it is easy to use. You can also get refill packs and create all kinds of bracelets to give your friends in the new year!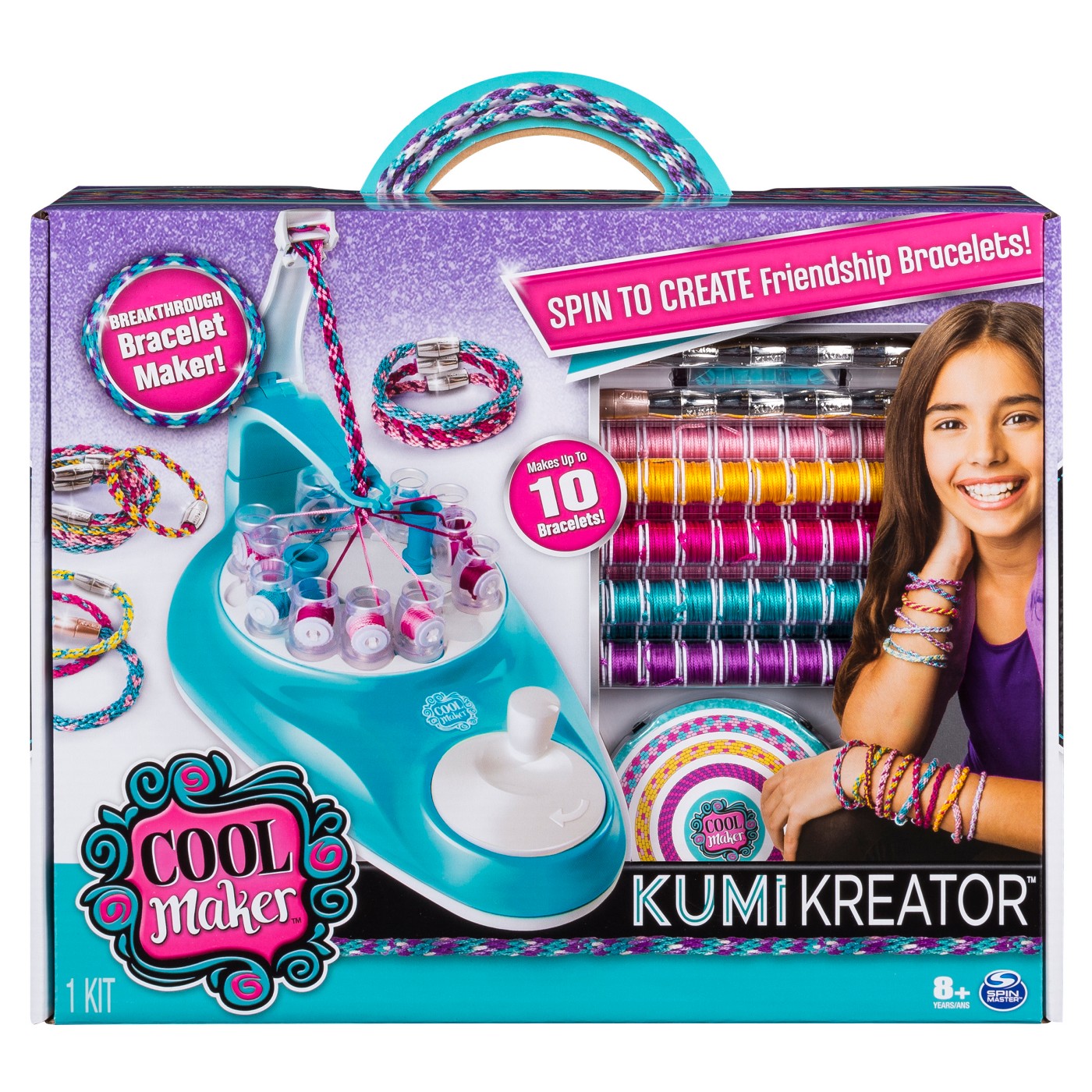 Friendship Kit
Ella LOVES her
Happy Planner
. I loved hers so much, I got one too! They are easy to write in and have the cutest stickers to add. This one is a set that comes with the planner and a bunch of stickers. Most craft stores (Joann's, Hobby Lobby) carry fun sticker packs too!
Happy Planner
Luke loves keeping track of the football standings and know he will love this
NFL Standings Board
. It's magnetic and you can move around the teams each week. Plus I think it will make a fun room decoration. So if you have a boy that loves football I think this is a fun gift.
NFL Standings Board
What boy doesn't think weird sounds/voices are hilarious?? This
Voice Changer
(annoying as it may be😉) is right up his alley! I can already hear his giggle as he talks into this thing!
Voice Changer
Ella has an
Echo Dot Kid's Edition
and loves it. Luke is always trying to "Ask Alexa" something on hers and well, you can assume how that goes over.... Needless to say, I think Luke would love one of his own.
Echo Dot Kid's Edition
Now if you have a busy week, the last thing you probably want to think about is making or preparing dinner. I bring you 4 of my favorite slow cooker dinners. Throw everything in there in the morning and dinner is done!
I found this recipe for
Crockpot Chicken Cacciatore
from
Mix & Match Mama
. It was so easy and so full of flavor. She suggested putting it over egg noodles, but we put it with cauliflower rice.... a delicious and easy meal!
I am always on the lookout for healthier crockpot options and this recipe was perfect. The flavors were similar to what you would taste in a traditional beef taco. We layered the lentils into tortillas and topped with our usual taco fixings. You can grab the
recipe here
.
Another bonus is this recipe makes a lot of lentils, perfect for lunches the rest of the week!
Fresh cranberries and orange zest...so good! You can see the recipe
here
.
Buffalo Chicken Wraps are fresh, full of flavor, and bonus.... a set it and forget meal. The chicken cooks in the crockpot all day and you can just assemble your wraps at dinner time!
Place a pound of boneless chicken in the crockpot with 2 cups of chicken broth and 1/2 cup of your favorite hot sauce. Cook on low for 6-8 hours. Take the chicken out, shred it and drain the pot (reserve about 1/2 cup of liquid). Return the chicken to the pot and add 1 cup of diced celery, the reserved liquid and more hot sauce if you need more heat. Layer the chicken into some large romaine leaves and sprinkle with bleu cheese.
Have the best week friends! Enjoy all the fun stuff and don't sweat the small stuff!
See you soon, there is always room for one more at our family table.
xoxo
Genevieve